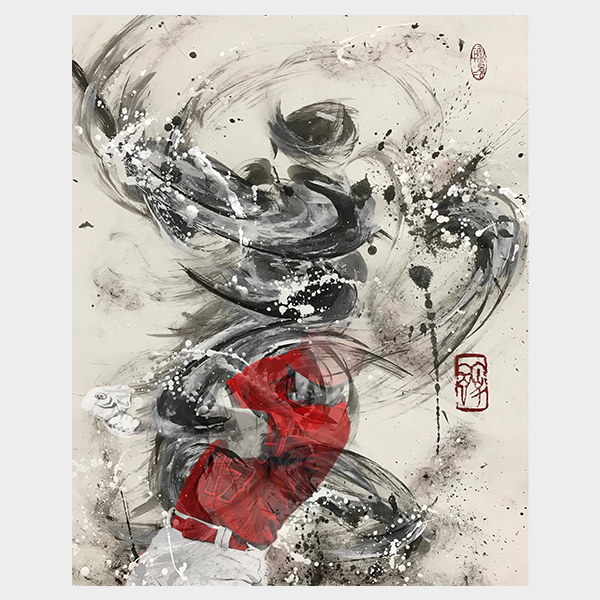 WBCを見てて
ちょっくら応援📣ということで…
こちらの作品は
Dear WBC様へ…
ちゃちゃっとラフ画試作ですんませんです🙇‍♂️
(遊び試作の為公式サイト非公開)
@shoheiohtani
@ohtani_fan_0705
日本🇯🇵vsオーストラリア 戦は
7-1で日本が勝利
次は日本vsイタリア
球技の強豪キューバは準々決勝最終までは当たらない
(ある意味ラッキー🤞)
ただ、私としては、元々オーストラリアへ🇦🇺住んでたこともあり、だいぶお世話になったので、
オーストラリアに勝ってほしかったという複雑な気持ちもあります。

スポーツというのは、
見る者へ勇気、希望を与えます
スポーツを見ていると、
アートへもかなり通づる精神を感じます
精神性の高さとは、自分の弱さにも気づき、それを鍛える精神であること
要するに強がっていて、知らないことを「わかりません」と素直に言えないような人は成長はしない。
人は、できないことやわからないことなんて山ほどあるのだ。
そんな中で強がっても意味はない。
例え、それが周りを気にして言えないようであるならば、尚更なのだ。
アート、書道、音楽など文化・芸術に関わる全てのものは、自分の『弱さ』を知ることから始まる。
ウィークポイントあってこその、気付きであり、気付きからTRY & ERRORを繰り返して理想の形へと近づけていく。

気づいた頃には、過去の自分の姿は遠い存在となるものだが、
いつまでも『弱さ』の追求は一生続く。

かくゆう私も威張って言えたことではないが、神から授かった才能は、絶やすことなく、大切に今後も追い求めていきたいと思う。

さて… WBCこれからもエキサイトな想いを胸に楽しみです✨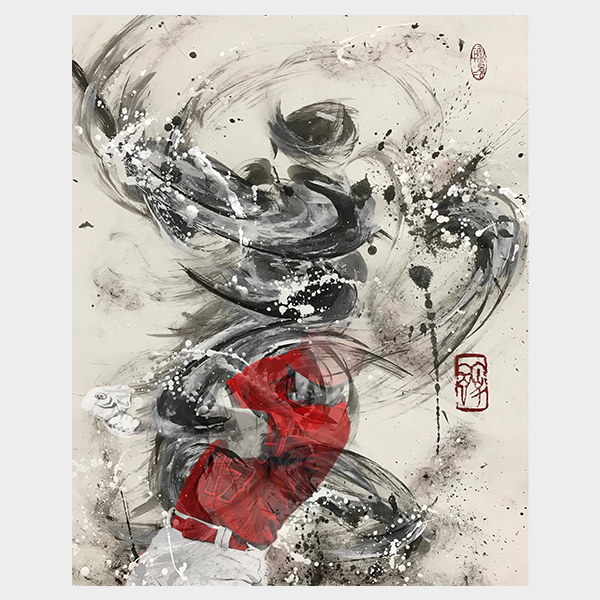 watch the WBC
A little support 📣 means…
This work
Dear WBC…
I'm sorry it's just a rough sketch prototype🙇‍♂️
(Official site is not open to the public because it is a play trial)
@shoheiohtani
@ohtani_fan_0705
Japan 🇯🇵 vs Australia match
Japan won 7-1
Japan vs Italy next
Ball game powerhouse Cuba won't hit until the final of the quarterfinals
(Lucky in a way🤞)
However, for me, I used to live in Australia 🇦🇺, so I was indebted a lot,
I have mixed feelings about wanting Australia to win.
Sports are
Giving courage and hope to the viewer
watching sports,
I feel a spirit that is quite familiar with art
High spirituality means being aware of your own weaknesses and having the spirit to train them.
In short, people who are forced to say, "I don't know" when they don't know, won't grow.
There are so many things that people can't do or don't understand.
There is no point in trying to be strong in such a situation.
For example, if you can't say it because you care about those around you, it's all the more so.
Art, calligraphy, music, and everything related to culture and art begins with knowing your "weakness".
Awareness is only possible with weak points, and from that awareness we repeat TRY & ERROR to get closer to the ideal form.
By the time you realize it, your past self will be a distant existence,
The pursuit of 'weakness' continues forever.
It's not something I can boast about, but I would like to continue to carefully pursue the talents that God has given me.
Well… I'm looking forward to the WBC with an exciting feeling in my heart✨